1-800-Get-UR-Tea ☕ with Kiki Xtravaganza
First off; Thank You for all the
Love & Hate On My last Post
. Which reminds me, I do need New Haters, the old ones are starting to like me... You are My Motivators!
A lot of things Poppin' off this Month so let's begin with.. Things feeding my Soul right Now = |||||||||| MUSIC |||||||||| G-Dragon "Crayon"
안녕하세요 = An nyoung ha seh yo = hello ! This month's featured artist is a handsome stylish export from Seoul, South Korea. With a video just released last month and Already at 8 Million Hits, he must be doing something right. But the critical judge in me gives the song a score of 7 out of 10, and the video receives a 9. On to the next bitch. So my favorite Latina Rapper at the moment is Maluca Mala. She's A Dominican Princess from Washington Heights, NYC. Maluca Mala "Lola"
Kiki - as in moi, got to dance with her during her latest L.A. performance at Mustache Mondays. A club in which I go-go dance at when I'm in the mood to get out of WeHo, and don't feel like listening to Top 40 all night. (The shade of it all!) ____________ For my band of the month category, I have chosen these 2 british lads, and lady, from Camden Town, London. The group consists of members Dappy, Tulisa Contostavlosand Fazer. What i like about this song is, How do you tell somebody nicely that it's over? For all you queens going through a psychological change in your life... here is a good break up song. *Tear* N-dubz "Wouldn't You"
A U.K. export serving visually and musically. Work Me Gawd Damnit !! |||||||||| FASHION |||||||||| My fashion designer pick of October is from Spain, Roberto Piqueras. He showed his Spring/Summer collection in London during fashion Week. What I loved about his fashion show is that it was very renegade. Guerrilla fashion shows in museums don't happen very often, or ever! One of the most important museums in the U.K. and without permission! The show was announced by facebook and email with some easy instructions....
"We don't have permission to do this show" When the 4:00 p.m. show began, the security guard asked Roberto, "What is happening?" Roberto simply responded, "my friends and I are just walking through the Museum..." Meanwhile, the Journalists and visitors were enjoying the secret fashion show. No filming was allowed, so there is no video. Pictures were taken though. Here are a few.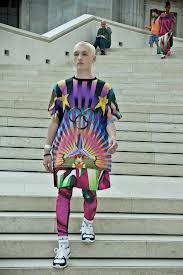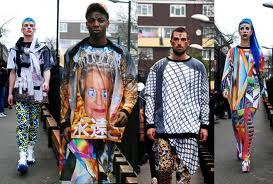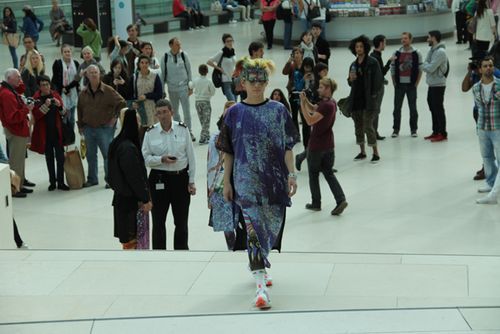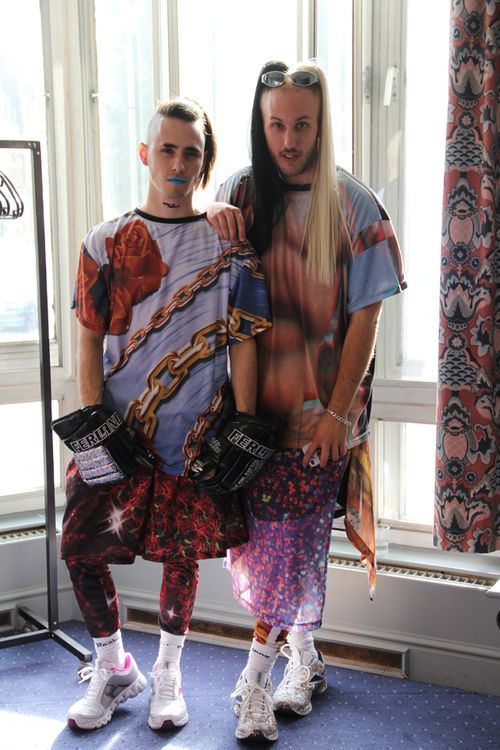 |||||||||| NIGHT LIFE ||||||||||
HAVING A BALL ! WISH YOU WERE HERE ! For all of you that are interested in experiencing your 1st BALL. Here are 2 to choose from. During GAY PRIDE PALM SPRINGS 2012 (NOVEMBER 2ND-4TH 2012) THE XTRAVAGANZA "HOLLYWOOD GLAMOUR" MINI~BALL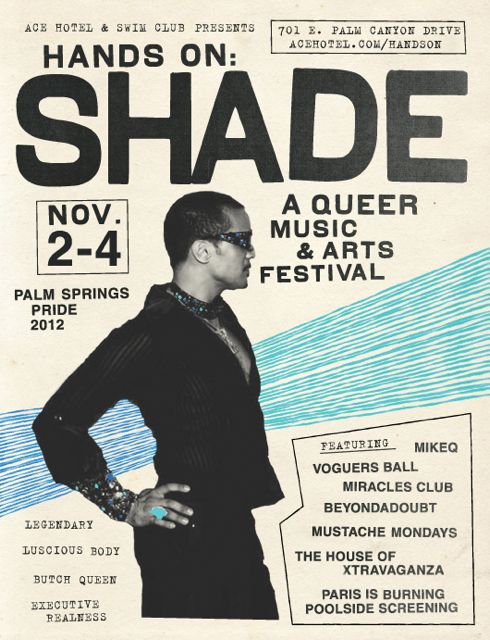 Nov. 3rd Saturday night 10PM-2AM. @ The Amigo Room ACE Hotel 701 E. Palm Canyon Drive. Palm Springs Ca. 760 325-9900 BOOK YOUR ROOMS NOW ! I will be posting (closer to date) a Reminder post! Also, the categories for the Ball - So you can prepare to WALK ! *IF YOU RE IN L.A.* OVAHNESS BALL #7 Taking Place at: GAM Art Center 4975 W. Pico Bl. L.A. ca 90019 cross street La Brea Presented by Reachla.org
If you haven't been to a BALL, this would be the one to see! Everyone from Houses all over the U.S.A. come for this Ball. 7 years running in L.A. |||||||||| MY Tranny of the Month |||||||||| My Lil' Sister from The House of XTRAVAGANZA
Lorena Xtravaganza!
Born in Puerto Rico, bred in New York City. She took over the city with her Beauty and Talent. She has gone around the Globe, performed in places like Ibiza, Europe, South America, and all over North America. She has one of the most beautiful souls I have ever encountered. Her spirit, her beauty, and most importantly a beautiful heart. Happy Birthday Lorena !!!!! October 14, 1986. She would have been 26 years young. During July this summer, she passed away in a tragic fire incident in her apartment while she slept. May she rest in Peace. I Love You Forever and a Day. SIDE NOTE*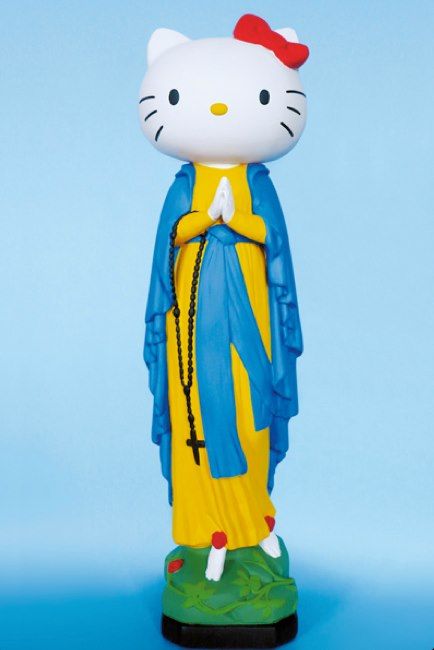 And now I pray for you so you don't become Ms. Minimun Wage Barbie, and pray you have a life like Jasmine and Aladdin. ++++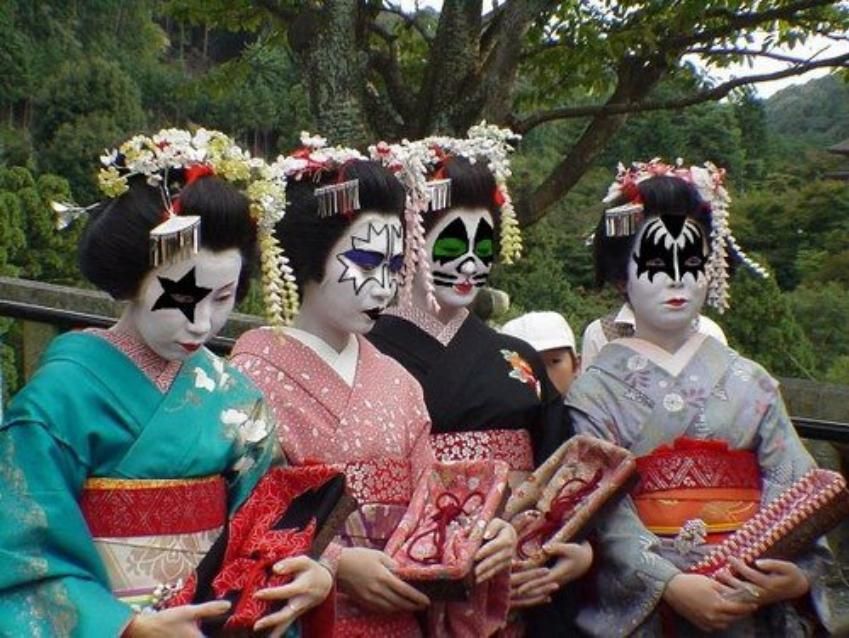 OH AND HAPPY HALLOWEEN !!!
FOR ALL OF YOU THAT DON'T KNOW, NOW YOU KNOW. OOUH THE SHADE!